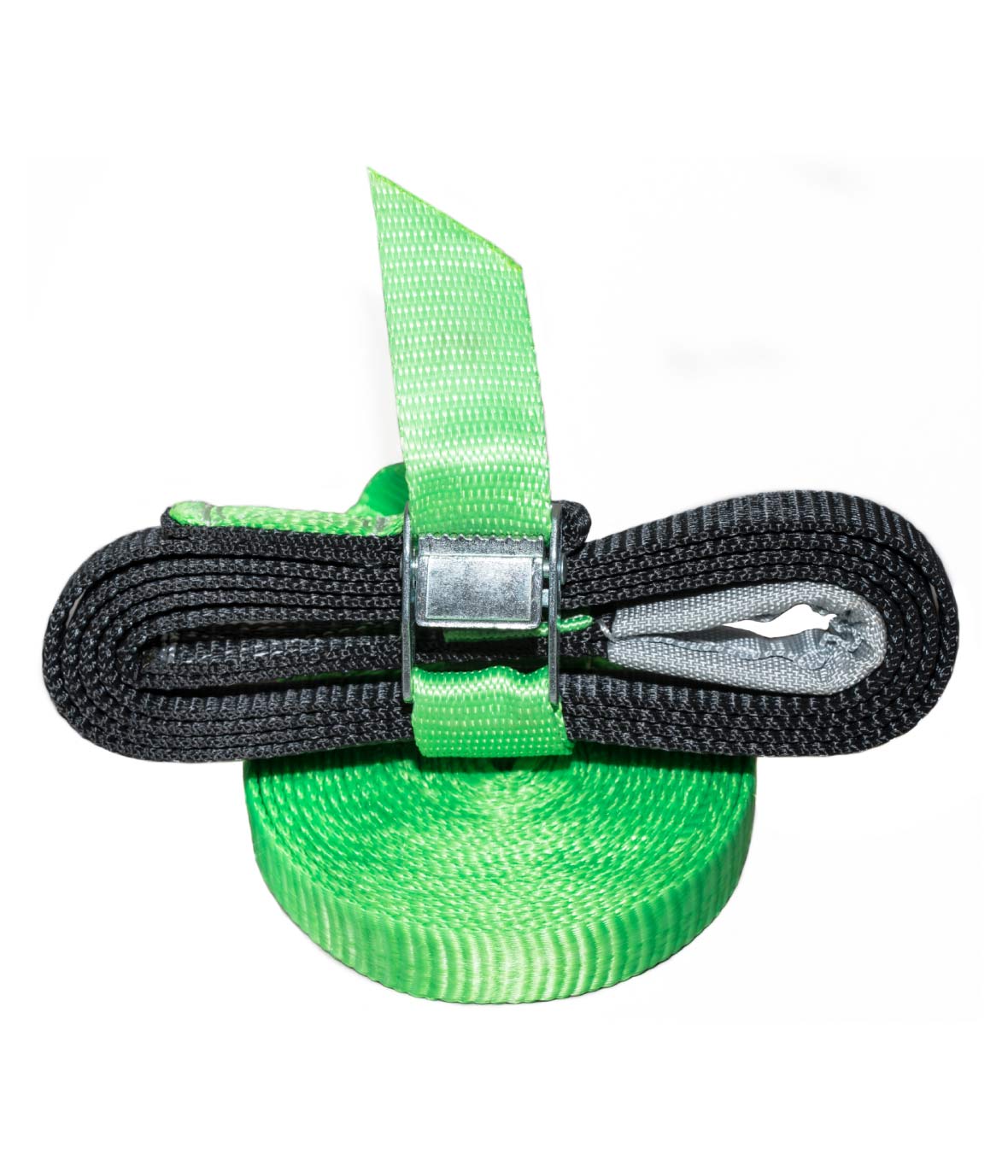 softRelease – 4m
37.00€ (Excl. VAT is: 30.08€)
The softRelease-4m is a longline easy release system that allows a very simple, gentle and safe slackline detensioning process.
In stock
softRelease – 4m
This softRelease model has 4m of release webbing that allows you to easily detension a 35m long redTube with 8kN pre-tension or a 80m long Marathon with 8kN of pre-tension.
softRelease – 4m specifications
Maximal Breaking Strength (MBS) : >60kN
Protective fabric around end loop
Mainpart: 25mm (Polyester)
Extra release webbing: 19mm breit (Polyamid)
Weight: 282g
Note: An additional carabiner or shackle is required to connect the softRelease – 4m to a ratchet or end loop.
More info
SLACKTIVITY was the first slackline brand to produce the softRelease system (2011). Since then, this term has become established for this type of detensioning system in the slackline scene.
The first model of the softRelease was equipped with a Velcro strap. This has its advantages in use, but the disadvantage that the clamping force decreases over time. The current model is therefore equipped with a clamping buckle as a closure, which makes the softRelease more durable.
The softRelease's lifetime is significantly increased if you ensure that the it is released slowly and in a controlled manner.
All softRelease models are compatible with the seaHorse-DP (SLACKTIVITY-WebLock with double pin). This combination allows it to be installed with just one shackle.
Check the video below to see how to use the softRelease
Informations
Orders to be shipped to non-European Union countries have a minimum value requirement of 50€.
Shipping & Returns
Check all the shipping and return conditions here. If you need assistance please contact by email to [email protected].