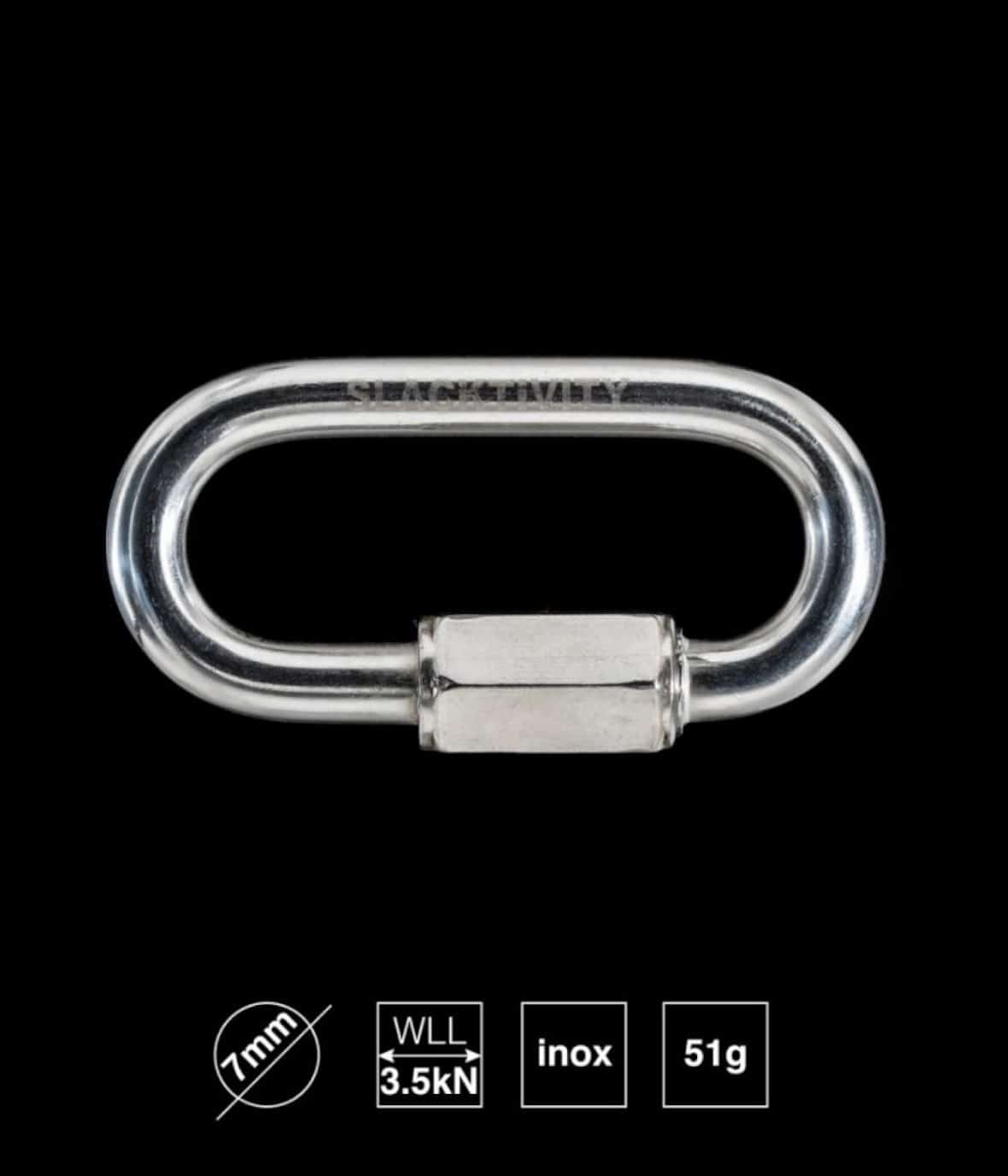 7mm Quick Link – INOX
4.00€ (Excl. VAT is: 3.25€)
Premium 7mm Quick link with a very good working load (WLL) of 3.5kN and minimal weight – perfect for connecting main and backup lines.
In stock
7mm Quick Link – INOX
7mm Quicklink stainless – the screwable chain link, also called screw link, serves as a connecting element in slackline systems (connection of soft rigging plate with line grip) and for other applications such as hammocks, gymnastic rings, etc.
specification
Screw opening: approx. 9.5mm
Weight 51g
External dimensions: 33.5mm (31mm without clasp) x 65.5mm
Internal dimensions: 15mm (17.5mm without clasp) x 52mm
Material: SS316 stainless steel
Breaking load longitudinal: 14kN
Breaking load longitudinal (open): >1kN
Recommended maximum load (WLL): 3.5kN
Informations
Orders to be shipped to non-European Union countries have a minimum value requirement of 50€.
Shipping & Returns
Check all the shipping and return conditions here. If you need assistance please contact by email to [email protected].