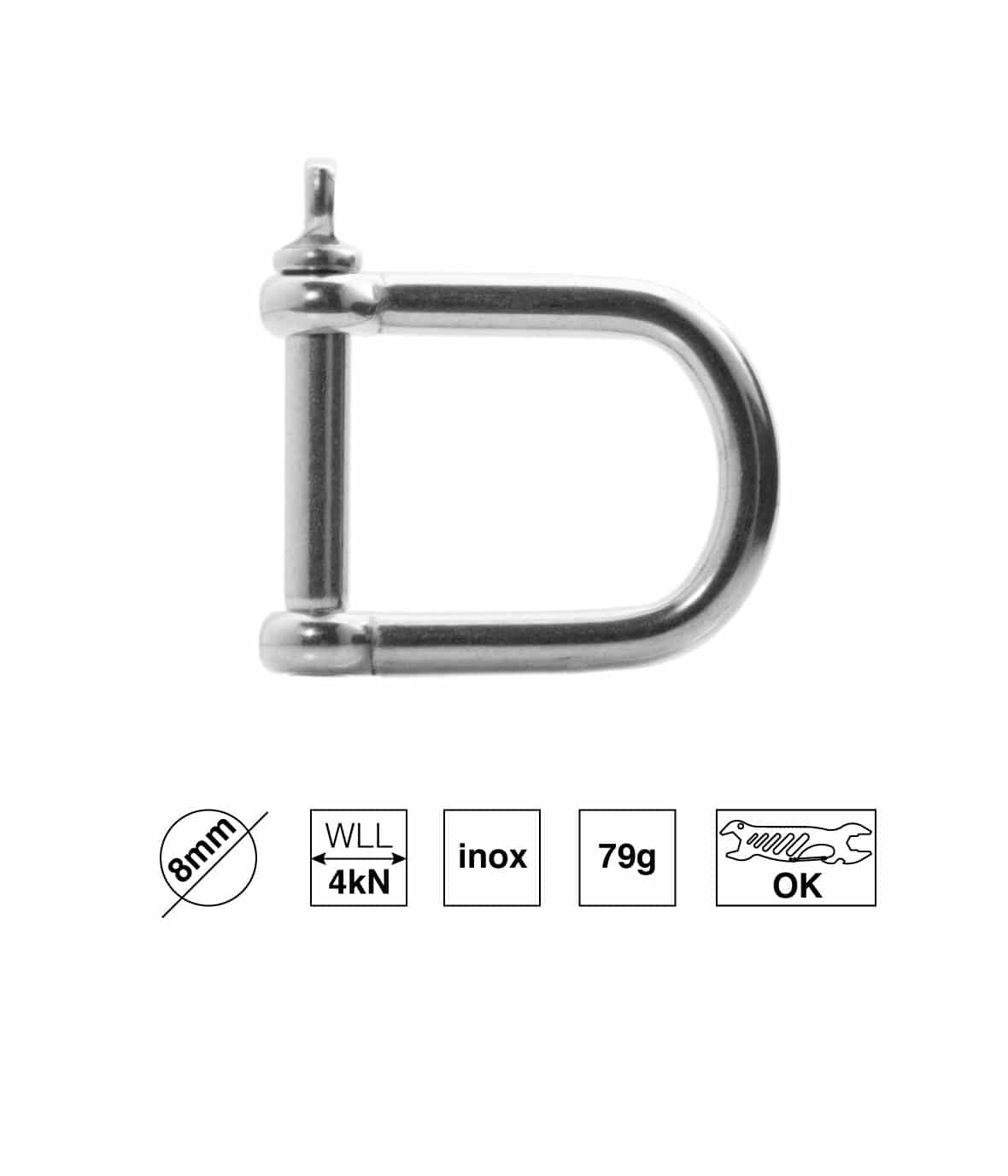 8mm D Shackle
This 8mm D shackle is a lightweight shackle that still offers a big mouth opening. The 33mm wide mouth makes it the ideal shackle to use for rodeo/acrolines where high tensions won't be reached.
D-Shackles are not made for triloading!
Specifications
Shackle opening: approx. 32mm
Diameter of the pin: 7.8mm
Diameter Body: 7.6mm
Weight: 79g
Material: stainless steel S.S.316
Minimum Breaking Strength (MBS): 20kN
Working Load Limit (WLL): 4kN
Informations
Orders to be shipped to non-European Union countries have a minimum value requirement of 50€.
Shipping & Returns
Check all the shipping and return conditions here. If you need assistance please contact by email to info@slacktivity.com.