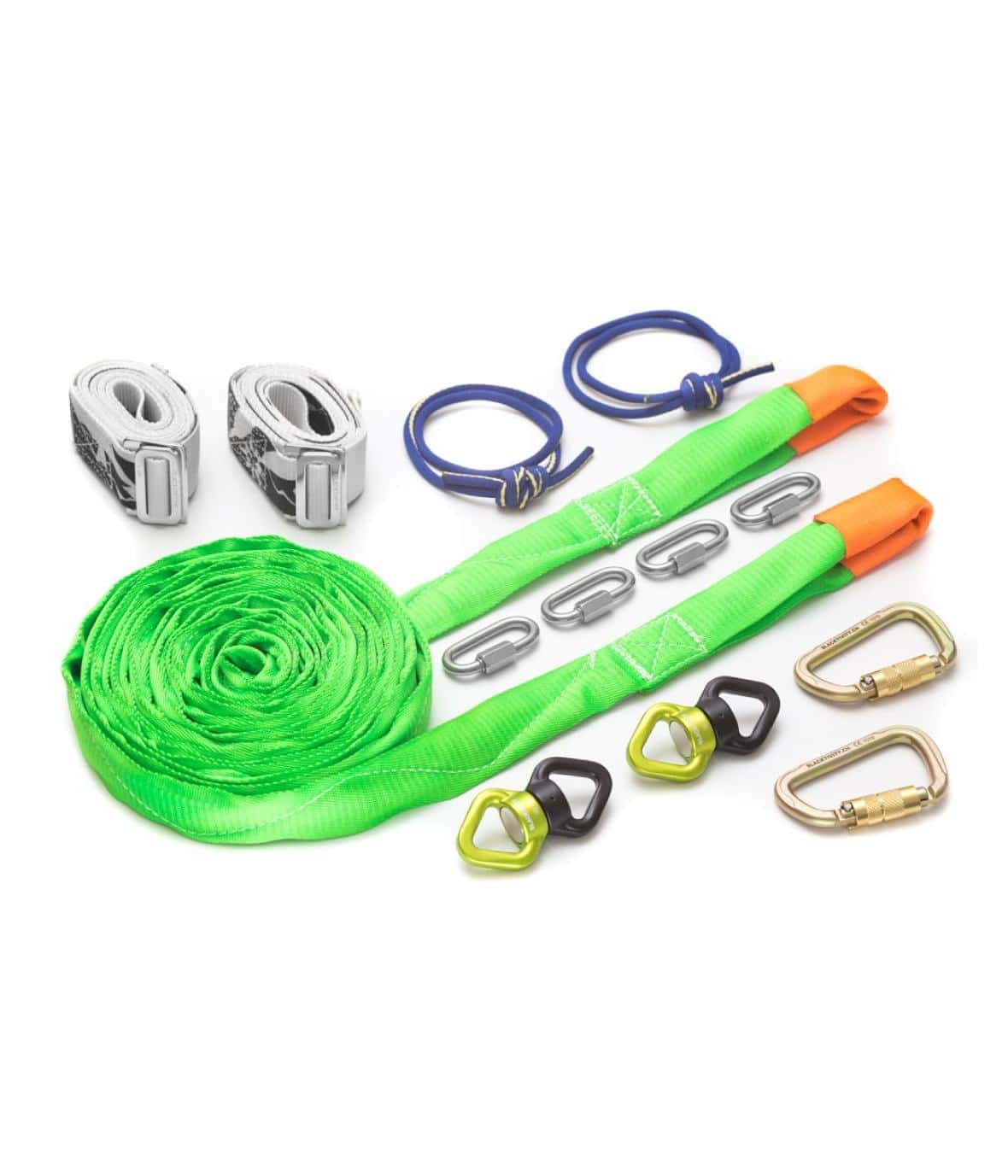 AcroLine Set
149.00€ (Excl. VAT is: 121.14€)
The world's first AcroLine Set. It opens up a new field of slacklining and introduces elements from yoga and the aerial silk.
Out of stock
Back in Stock Notification
AcroLine Set
The world's first AcroLine Set – developed by SLACKTIVITY. The AcroLine opens up a new field of slacklining and bring elements of yoga and aerial to the webbing. Thanks to a specially sewn upholstery of the 50mm double tube, tricks like "Shoulder Stand", "Front- / Backroll", "Sid" and many more are pain-free.
The AcroLines are set up much like a Rodeo-Line (so no tension :-). With the line-lock principle, the line can be infinitely adjusted to the correct length and the slack can be adjusted within seconds. In contrast to strained slacklines, only very small loads (the same as in hammocks) affect the endpoints of the AcroLine.
This set was developed especially for indoor Arcolines.
Contents
8m Double Tube (50mm wide) with Wave Seam
2 Twistlock Steel Carabiners
2 adjustable tree loops (2.4 m long)
2 Swivels
4 ChainLinks
1 SLACKTIVITY bag
Setup Video
Informations
Orders to be shipped to non-European Union countries have a minimum value requirement of 50€.
Shipping & Returns
Check all the shipping and return conditions here. If you need assistance please contact by email to [email protected].