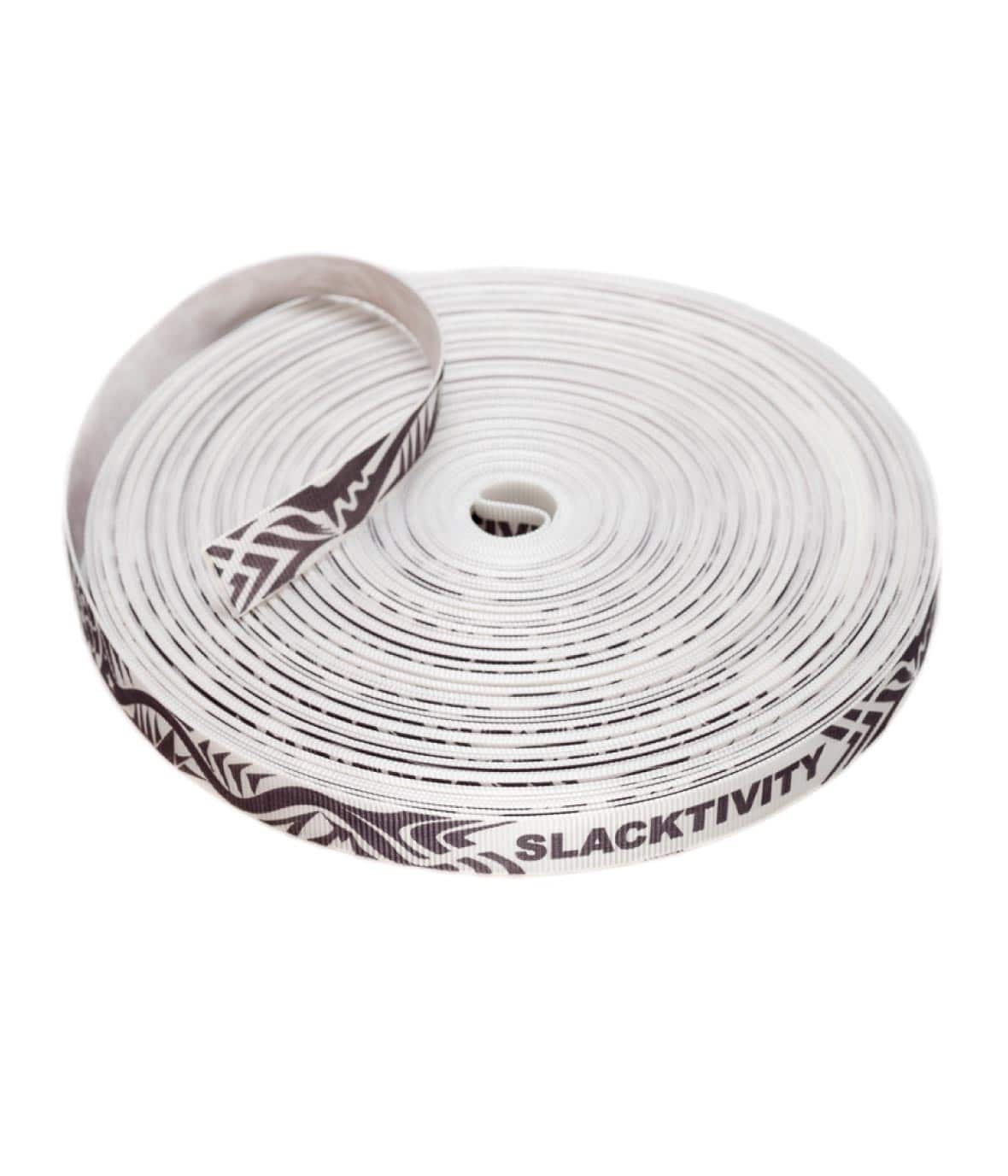 PRO Webbing | 50m – 100m
130.00€ 259.00€
Perfect for long lines up to 100m but also playful and versatile webbing for footjumping and static tricks
Pro | Low Stretch Webbing
Pro is a low stretch webbing that is the only slackline band on the market that can be tensioned up to 100m in length, just with ratchets.
Compared to the other two webbings, Pro has about half the stretch. This makes the line easier to handle, especially at distances of 50m or more. But also for Foot Jumps this band offers a clear pressure point with a very direct rebound and still remains easy to control. Thanks to the fine and precise weaving process, this low stretch webbing is more robust and durable.
Specifications
Stretch at 10kN: 3%
Minimum Breaking Strength (MBS): 32kN
Width: 37mm
Weight: 64g/m
Super abrasion proof
Pro | Low Stretch Webbing Features
Low stretch allows easy tension up to 100m
Super abrasion restitand print
1-meter markers to determine distance
Due to compact weaving very robust slackline webbing
Note:
Up to 70m, this webbing can be easily tensioned with two monster ratchets. Distances up to 100m are also possible, but the slackline has to be set up slightly higher (2-3m).
For distances greater than 30m or high tension, the use of a softrelease to detension the webbing is strongly recommended.
Informations
Orders to be shipped to non-European Union countries have a minimum value requirement of 50€.
Shipping & Returns
Check all the shipping and return conditions here. If you need assistance please contact by email to [email protected].